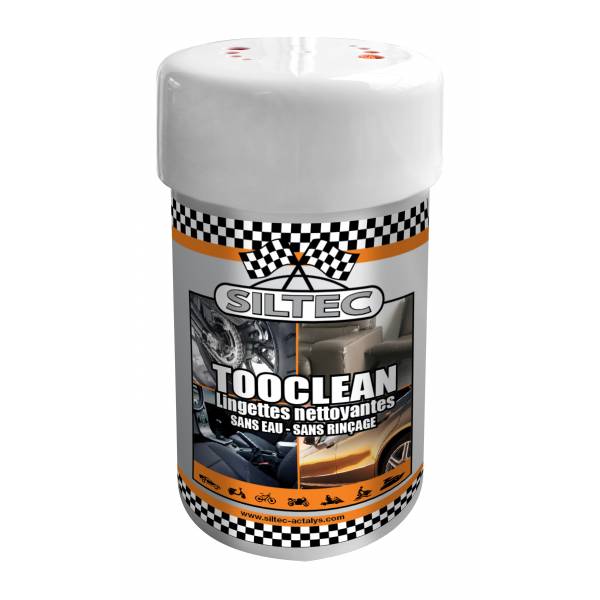 Tooclean Wipe
New product
TOOCLEAN is a rinsing-and-water free multi-purpose cleaning wipe for a one-time or recurrent maintenance of your car, motorcycle, scooter, go-karting, quad ...
Warning: Last items in stock!
Availability date:
More info
TOOCLEAN formulation which is contained in a single wipe can take care, clean and give back the bright new brilliance of the bodywork, wheels, paint, plastic interiors, exteriors, fairings, front fairings , windows, windshields, headlights, chrome, the leatherette upholstery and leather of a vehicle in a single operation.
Instructions
- Cleans, polishes, protects, stops the impact of time on all surfaces without the risk of scratching or damaging the paint and alter the plastic.
- Cleans and polishes of surfaces without water, foam or rinsing.
- Removes impacts and insect traces on the bodywork, fairing, front fairings, windscreens, headlights and plastics.
- Scrubs, removes the tar, cleans, rims without altering light alloys, varnishes, plastics and paints.
- Protects the bodywork by leaving an invisible anti-fouling film.
- Without any liquid polluting emissions (the dirt is trapped in the wipe).
- Anti-rain and anti-fouling deposits.
- Anti-tar, anti-bitumen deposits .
- TOOCLEAN delays fouling.
17 other products in the same category: